Ever since September 2009, Hansmex is a frequent contributor to Sweet Home 3D forum.
Many people who have posted a question on the forum or proposed something in the gallery have had their question answered by him. He also wrote several tutorials that explain how to use some plug-ins, and provide workarounds for several problems. They are available in the Documentation page (see: "by Hans Dirkse"). In a word, he is the guy who will always find tricks to design everything using only Sweet Home 3D.
- Do you remember your first contribution to the forum? What was it for?
I didn't remember my first contribution to the forum, so I had to search far back in the history of the forum messages. It turns out it was a problem with my Ubuntu video driver. Video and video drivers have long been a problem for Ubuntu and Sweet Home 3D, as is still visible from the many topics on this subject in the FAQ. But over the years, Sweet Home 3D and Ubuntu have both greatly improved, and, these days, video is hardly a frequent topic anymore.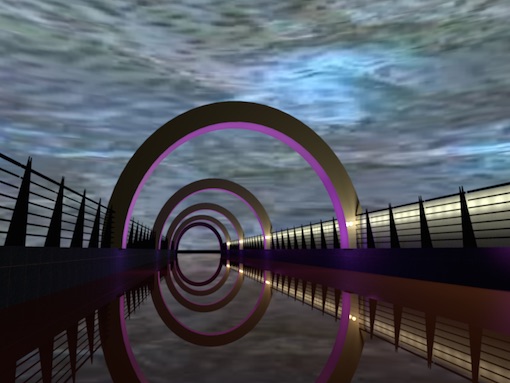 October 2010 : Inspiration from the ship lift of Falkirk Wheel (Scotland)
More details on the forum - See the real one
- You have been helping many people in many languages (Sweet Home 3D is available in 25 languages)? How many of them do you speak? By the way, what is your native one?
I speak five languages. I'm from the Netherlands, so Dutch is my native language, but I also speak English, French, German and Spanish. And because French and Spanish resemble Italian and Portuguese, in the forum, I also answer questions in those two languages. Of course I have to use Google Translate, but because I have a basic understanding of the language, I'm sure these aren't nonsense translations.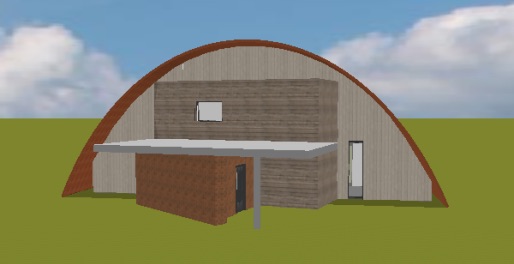 February 2011, recreation of an eco-house built by an English architect, Richard Hawkes
More details on the forum
- You posted more than 2500 messages. Does that mean you are active in the worldwide open source culture?
No, I am not active in the open source software world. I don't have any useful programming skills. But, I do support and use open source software as much as I can. My activity on the SH3D forum is a way of saying "thank you" for the time and energy devoted to the development of Sweet Home 3D.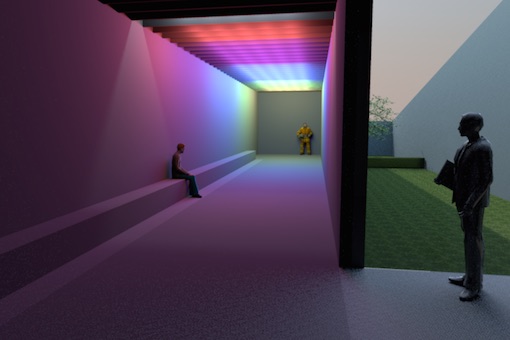 October 2010 – Homage to Light
More details in the forum
- Sweet Home 3D is almost ten years old? What did you notice during these years?
Sweet Home 3D was originally intended as a program to help visualize your interior design projects. It was a modest program, but its strongest attraction was (and is) its ease of use. The user interface is simple and many people seem to instinctively know how to use the program. Although I have used Sweet Home 3D for interior design projects, my main focus has been on architecture. Over the years I have noticed two developments in how people use it.
First, an increasing number of people is using Sweet Home 3D to develop architectural plans, be it an addition to a house, an entire house (like showed in a former post) and all the drawings needed to get a building permission. There is an enormous number of self-made architects in the world. This is evident from the questions on the forum, but also from the new features that people ask. I think this offers a great opportunity for Sweet Home 3D, because it shows that "traditional" 3D programs are too complicated for many people.
The other thing I have noticed is that people ask for ever more photo realistic renderings. The best example shows very well what amazing results a patient and skilled user can achieve with Sweet Home 3D. Where architectural improvements can be achieved by adding new functions, achieving photo realism will always depend strongly on the time users want to spend on perfecting their skills.
We are happy that Sweet Home 3D helps more and more "self-made architects" in the world! Nevertheless, be careful, the software doesn't offer any kind of architectural guarantee…

Thank you very much, Hans. And see you soon in the forum