On July 2, 2019, furniture libraries were updated with 203 additional 3D models.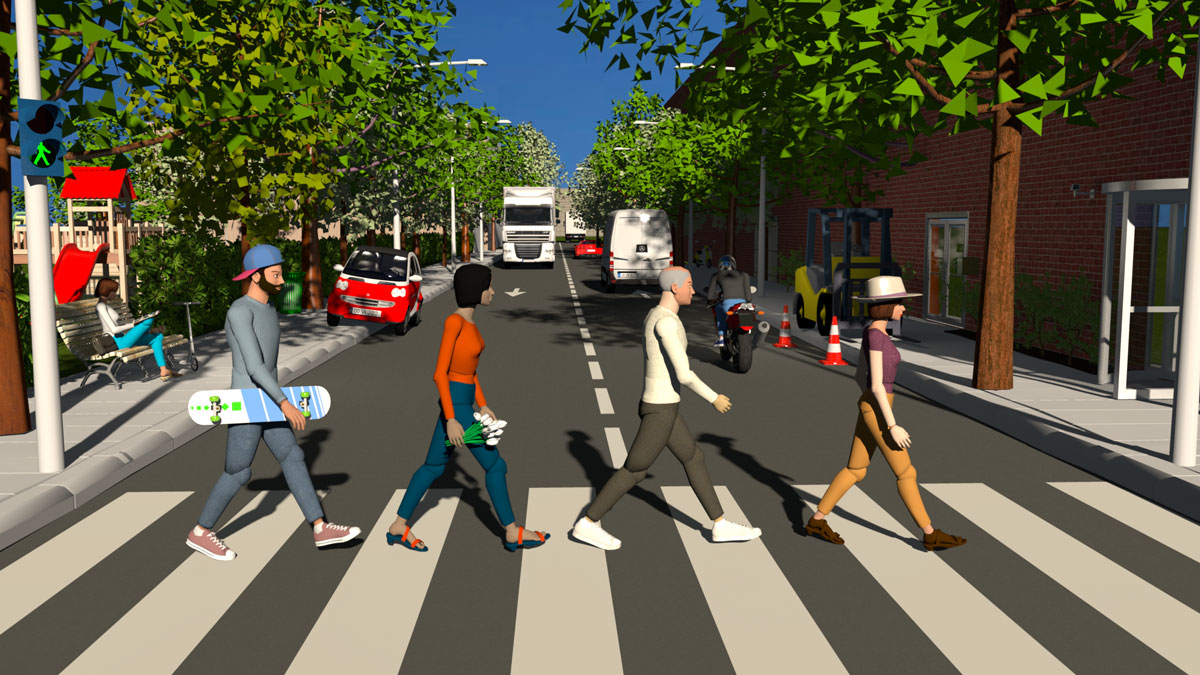 Abbey Road revisited by Véronique Puybaret
New 3D models
This update contains various kinds of models created by Sweet Home 3D, Scopia and Blend Swap contributors. It includes additional furniture, two mannequins, new vehicles and exterior objects, as well as new doors, security equipment and plugs/switches. The following image shows all the new models and I hope you'll find them useful.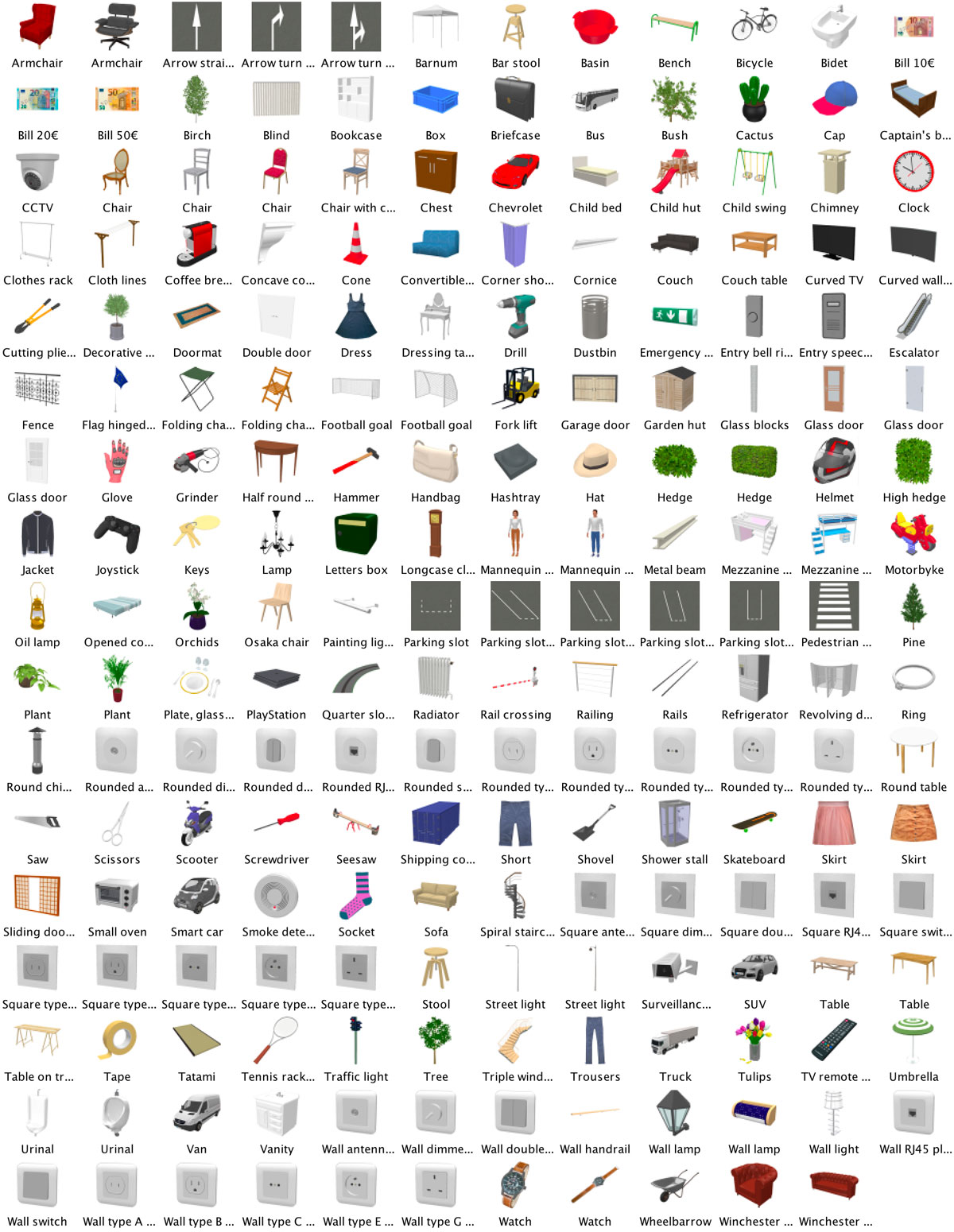 The two new characters can have the postures of your choice, thanks to the ability to rotate the limbs of articulated mannequins added in version 6.0. Their materials let you also customize the color of their skin, eyes, hair, shirts, pants, shoes or a part of it to let them wear a T-shirt or shorts (see this video to learn how to handle them).


New exterior models include some road items, nice hedges, low-poly trees and other items to decorate gardens.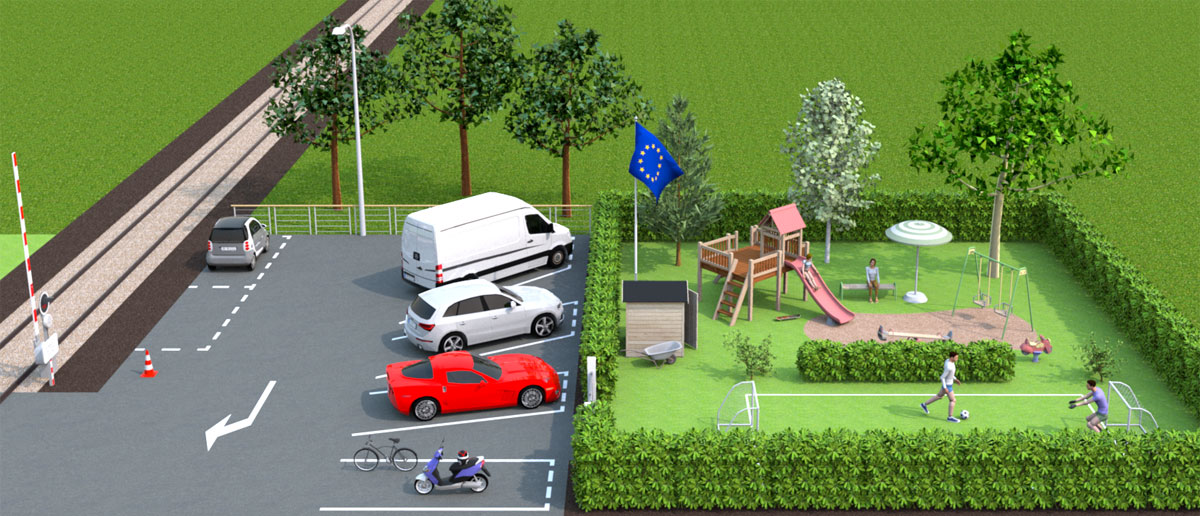 This update comes also with 3 new collections of plugs and switches which colors can be cutomized to fit the style and region of your home.

Removed and transferred models
As it has been possible to change materials for a while, it was time to clean up the libraries to remove some 3D models with the same shape and different colors or textures. 37 such models were removed from the previous Contributions and LucaPresidente libraries. Don't worry if you used some of them in your home plans, your projects will still work without any problem because all the 3D models used in a plan are stored in a SH3D file. The 37 removed models will just not appear anymore in updated libraries and in the free 3D models page.
The Small oven model in BlendSwap CC-BY library was also removed from this library because it was actually tagged with a FanArt flag which forbids to use it for commercial purpose, a limitation I prefer to avoid. Scopia accepted to design another Small oven model in case you look for a substitute.


3D models removed from libraries
47 models of general insterest were transfered from the SCPTS furniture library released in 2018 for the Forensic Police. These 3D models were copied in the Scopia library, and you can download the remaining ones if needed. Note that if you install the two SCPTS and Scopia libraries, 3D models available in both libraries won't appear twice in the furniture catalog.
Download new models and furniture libraries
The additional models are available at the free 3D models page and in the updated SH3F furniture libraries (a few older models were also fixed). Use the following links to download the updated librairies:
These SH3F files are (partially or fully) translated in Bulgarian, Chinese, Czech, Dutch, English, Finnish, French, German, Greek, Hungarian, Italian, Japanese, Polish, Portuguese, Russian, Spanish, Swedish, Turkish and Vietnamese.
The furniture catalog available in Sweet Home 3D Online was also updated to let users have access to the 1400 available models. Like during recent updates, the new Scopia 3D models are copyrighted jointly by Emmanuel Puybaret / eTeks and Scopia Visual Interfaces Systems.
Many thanks to all the designers and the translators for their contribution to free models. A special thank to Carlos Folch from Scopia for his new models and his patience to design the nice new mannequins with a modifiable posture.
[Note that the version 1.7.1 of the libraries were released on July 10, 2019 to fix minor issues, and included in the latest paid versions available on the Mac App Store, the Microsoft Store and at Amazon]