Sweet Home 3D 6.1 was released on January 22, 2019 with bug fixes and improvements described in version history.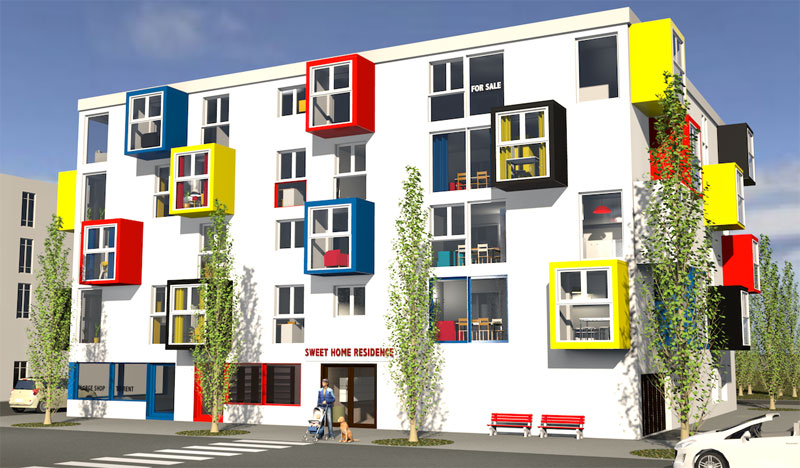 This version fixes the wrong parsing of some math expressions when the selected length unit is not the centimeter.
It also fixes an annoying regression that prevented from computing 3D offscreen images under a few Windows configurations. This bug forbad to use top view icons in the plan and to compute photo renderings at lower quality levels.
Among the improvements, the memory consumption was optimized for similar objects drawn many times in the plan. At large zoom factors, the top view of a piece of furniture is also drawn at more precise coordinates within its selection box and multi line texts are better aligned.
In the furniture list, it's now possible to toggle the selection of a piece of furniture without unselecting items of another kind in the plan.
The user interface of this version was also adapted to correctly display elements at screen for languages written from right to left, like Arabic or Hebrew. This improvement allows to welcome the first Arabic translation SH3L file prepared by MFM Dawdeh and tested in the following screenshot.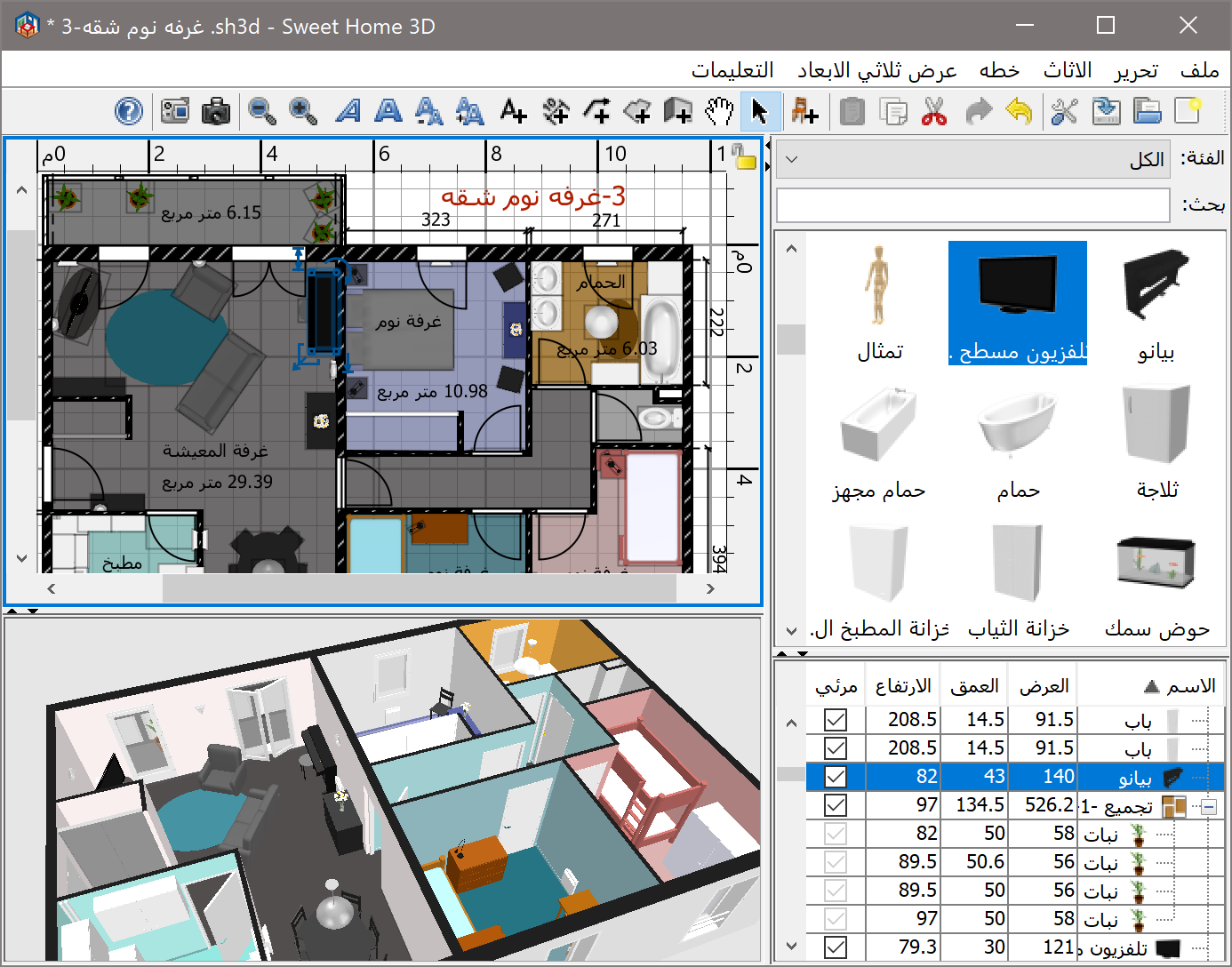 Finally, a new paid version of Sweet Home 3D, bundled with all the furniture and textures libraries freely available on sweethome3d.com, is now available in the Microsoft Store for Windows 10 users too. As the version available in the Mac App Store, this version will be automatically updated in the future.
[Note that the version 6.1.2 was released on February 1st, 2019 to fix shortcuts management under macOS and a regression which prevented from changing the dash style of polylines]