Anh Đinh is living in Vietnam. Last november 2015, he was one of the five winners of the Sweet Home 3D 10th birthday contest. He is also a faithful contributor of the forum where he helps or proposes his designs (various bedrooms, bathrooms, apartments, a coffee shop, etc) to every one.
We were curious to know more about him. He kindly answers to our questions.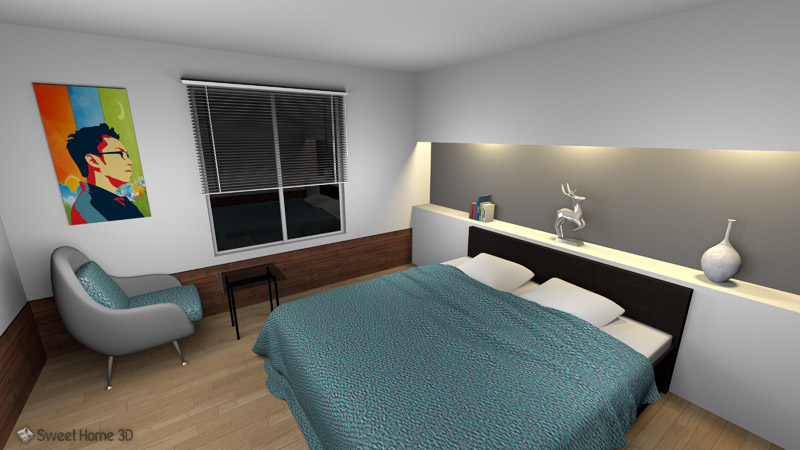 Anh Đinh's room proposed for the Sweet Home 3D 10th birthday contest
Very neat, personal, and a good lighting rendering…
- When and how did you discover Sweet Home 3D?
I found this software while I was surfing on a Vietnamese website that introduces new and useful software for designing. I really loved this application at first sight because it has many features I need. After reading a short review of the software, I started using Sweet Home 3D.
- Do you use it for a personal purpose or for working?
My hobby is mostly about graphic and designing, so I use Sweet Home 3D as a favorite, not for working.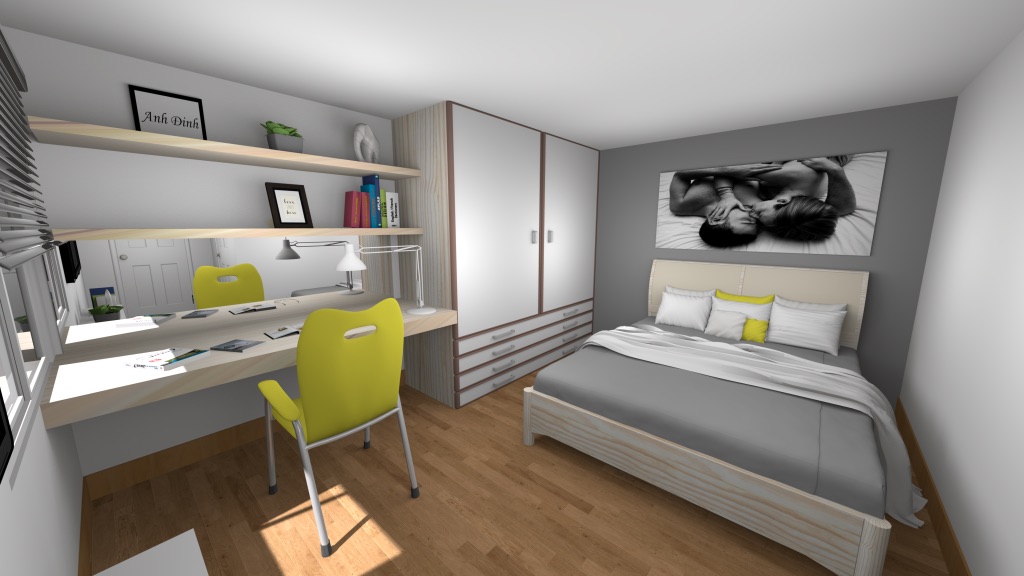 An other bedroom
- We appreciate very much your various messages in the Gallery of the Forum. Can you tell us more about these designs? Will you "build" them?
In my free time, I often browse many architecture websites that have various designs. They help me a lot to brainstorm new ideas for my designs. I also find lots of ideas from magazines and newspapers. I think these designs with the help of Sweet Home 3D will possibly help people build house, but for me, it'll take a time until I afford enough money to build my own house.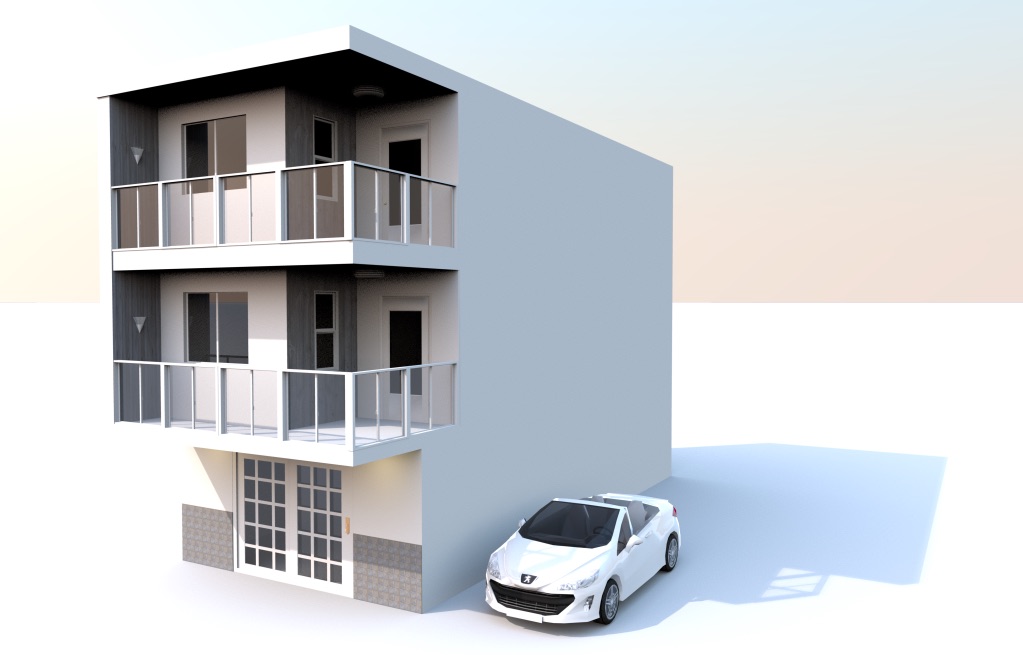 A two-story modern house
- As a Vietnamese, what kind of furniture or texture are missing the most in the free libraries available on sweethome3d.com?
About the lighting furniture, I think Sweet Home 3D misses one item that is ceiling lamp (a cylinder attached into ceiling). It is widely used in most of the living rooms in Vietnam.
And if you ask me about traditional furniture, people in Vietnam still use Nón Lá (some kind of conical hat) in their daily life. It's a part of people life in the countryside. However, in the cities, it becomes an iconic piece of furniture in many traditional restaurants or a decoration for the living-room. I think whenever people see a Nón Lá, they'll definitely know it's a traditional hat from Vietnam.
- What is one of your favorite designs you created?
I like the following modern apartment for example. In my opinion, it may be suitable for couples to build in reality.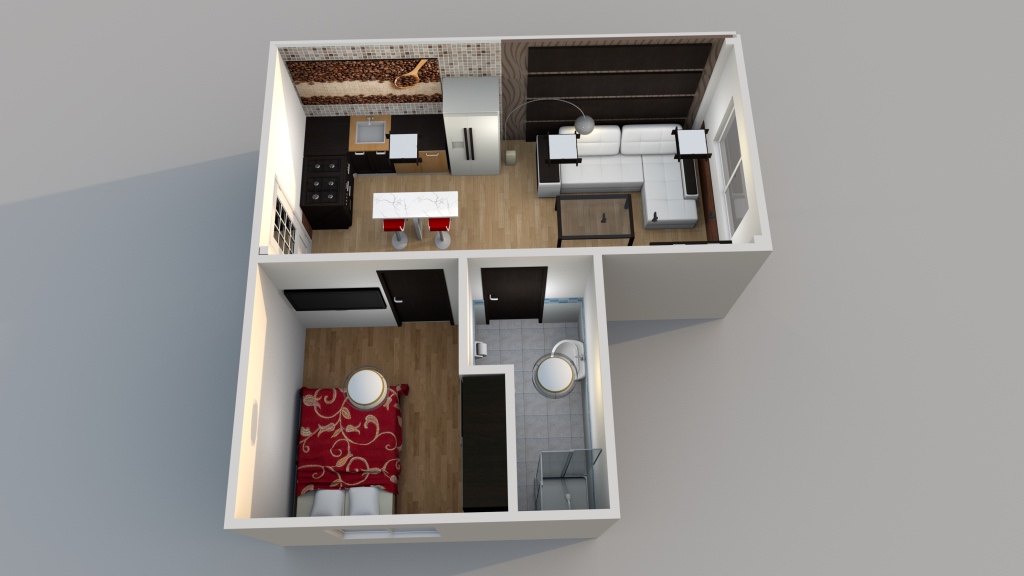 A nice place to live
Thank you very much, Anh Đinh. Hope to see your new creations soon!