This tip shows how to create a hole at the bottom of a wall, for example to be able to access to the volume under a staircase like in the following image. You could get this result by assembling several triangles but, from Sweet Home 3D 4.2, the best way is to import an invisible triangle and place it in the wall.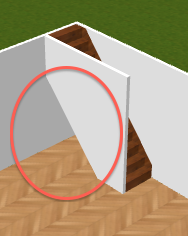 Import an invisible triangle
First of all, you have to download an invisible triangle here. Then import it in Sweet Home 3D : select the menu item Furniture > Import furniture and select the invisible triangle. You won't see anything in the preview, but it is normal since the triangle is really invisible (but its coordinates are not ignored).
Click on Continue in the Furniture import wizard dialog box, you won't see anything again and click on Continue. In the third step shown below, you'll have to change the size of the triangle, and select the Door or window checkbox, to insure it will compute a hole in the wall. Eventually change the category of the imported model if needed.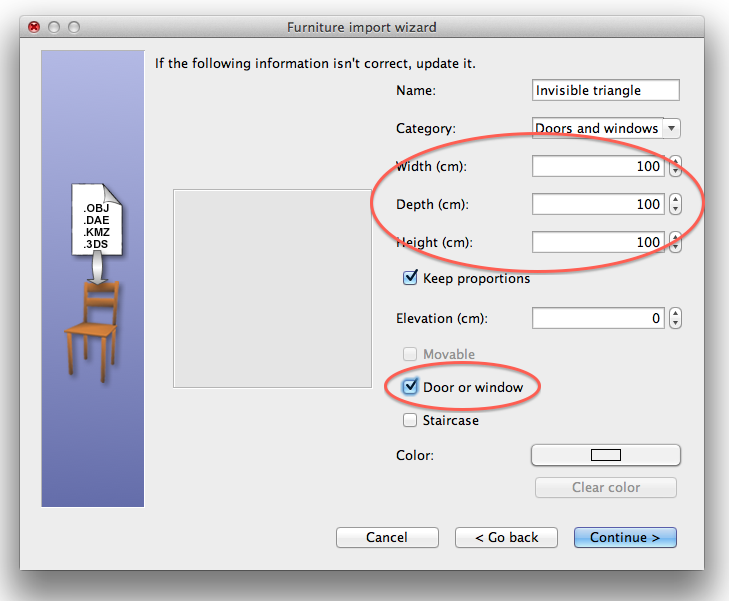 Finally, click on Continue and Finish.
Place the triangle in the wall
After drawing the wall in which you want to make a hole, place the triangle on the wall. Its depth will automatically be adapted to the thickness of the wall, and make a hole in it, like a window would do.
Then adjust the width and the height of your triangle as you wish, to make it correspond with the staircase for example.
Take care also that the triangle doesn't extend over other walls because the same triangle will create a hole in any wall it intersects with.
Decorate the room
Once you decorated your room as you want, here's the result you could get.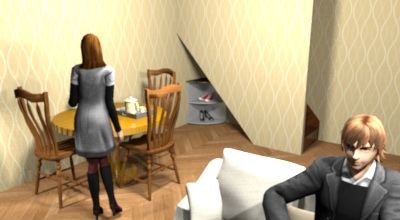 If you're interested, the home file created in this tip is available in the file HoleUnderStaircase.sh3d.
Thanks to Sophie for her help in the writing of this tip.