Sweet Home 3D 3.3 was released on July 26, 2011 with minor improvements and regression bug fixes described in version history.
Hope this maintenance version will be stable as a rock!
I also checked Sweet Home 3D works correctly under Mac OS X 10.7 (Lion) where Java isn't included by default anymore. The installer version, Java Web Start version and online version all worked nicely once Java module was downloaded/installed upon system request. By the way, it would be nice if Java download/installation could work as nicely under Windows and Linux!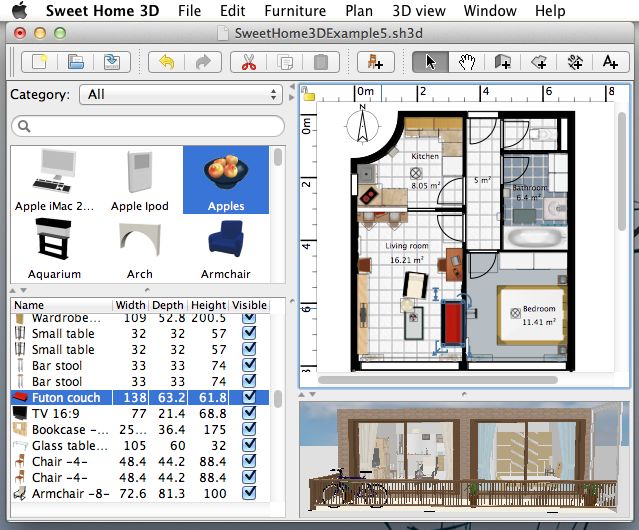 At this time, I just noticed a few minor issues in the online version under Mac OS X Lion which comes only with Java Plugin2. As dragging furniture from the catalog to the plan doesn't work anymore, I added a button in the tool bar that will let you add the selected furniture to the plan (the same button as in the other versions).
I hope Apple will be able to fix this bug quickly because it's definitively not the most handy way to add furniture in the plan!