bdfd
Advanced Member


France
Joined: Mar 29, 2014
Post Count: 1844
Status: Offline
---
Let me elaborate a problem that I wrote here earlier.
My home is not rectangular: the exterior walls are shaped like the side profile of a modern round brilliant diamond cut...in other words, a pentagon Those exterior walls are not rectangular; they have two interior 90 degree angles and three interior non-90 degree angles, so it's difficult (and maybe impossible) to draw the exterior and interior walls because the wall lines that I draw seem to snap to the SH3D plan grid. I can draw the two exterior side walls of the house that meet at right angles, but I haven't been able to join them together to form the exterior pentagon. What to do?


I do not see where the problem is for any form of houses.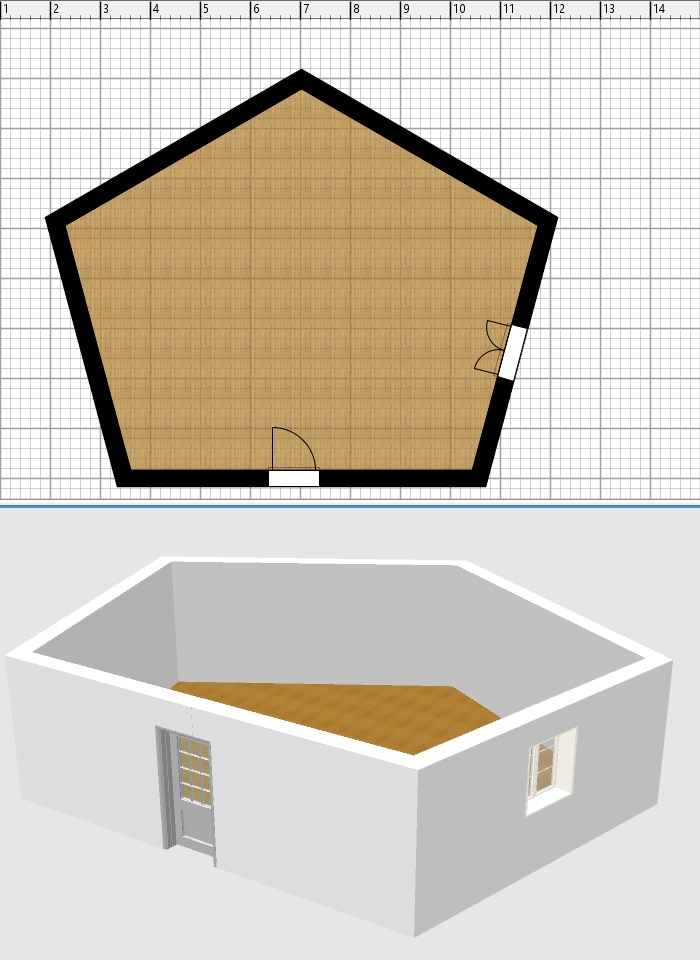 Use SH3D v 5.5.2 or more and the option "joined the walls"...




----------------------------------------
only 6.0 and nothing else - W10 64b

| | | |
| --- | --- | --- |
| [Oct 15, 2017 1:20:56 PM] | | [Link] |