Posted by Puybaret at Jun 23, 2015, 9:01:29 PM
Re: Sweet Home 3D 5.0
Tonight, the Beta 8 brings the ability to draw free polylines, with various line options.
As the new Plan > Create polylines menu item will sum up how to use it, I let you discover this new feature by yourself. If you want to perform a quick test, you can also download the file attached to this email.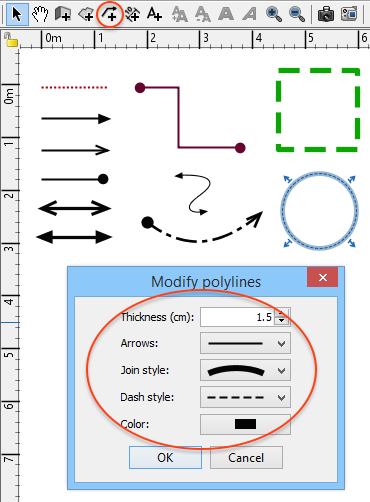 Hope you'll like it!


----------------------------------------


PolylinesTest.sh3d (3436 bytes) (Download count: 657) (Some examples of polylines)

----------------------------------------
Emmanuel Puybaret, Sweet Home 3D developer