Posted by Puybaret at Sep 15, 2018, 12:08:55 AM
Re: Sweet Home 3D 6.0
Thanks for your feedback and reporting the issue in the Plan contextual menu. It's fixed in the Beta 9 which brings also the following two new features :
- It's now possible to view the background image set at ground level in the 3D view too, by selecting the new check box Background image visible in 3D view in the 3D view modification dialog box.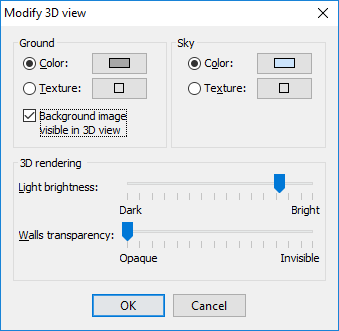 - Each polyline may also be viewed in the 3D view with a new check box in its modification dialog. When the polyline uses a dash style, you can set an offset too, to shift the starting of the dash pattern.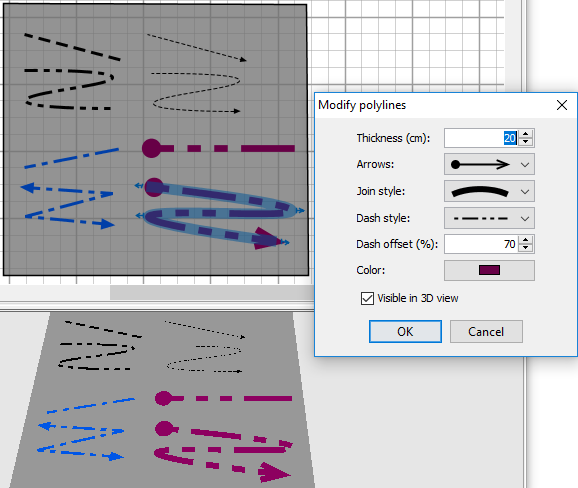 These features are probably the last ones with user interface items that will appear in the coming version 6.0, so I can start to ask our great contributors to translate the new texts before considering a final release.
----------------------------------------
Emmanuel Puybaret, Sweet Home 3D developer