Posted by UbuntuBirdy at Jul 17, 2018, 7:58:35 PM
Re: who would like to live in a houseboat?
Ok, I think we'll start with the LUXEPLORER. But first I'll post a picture where the boats have their names in front of each.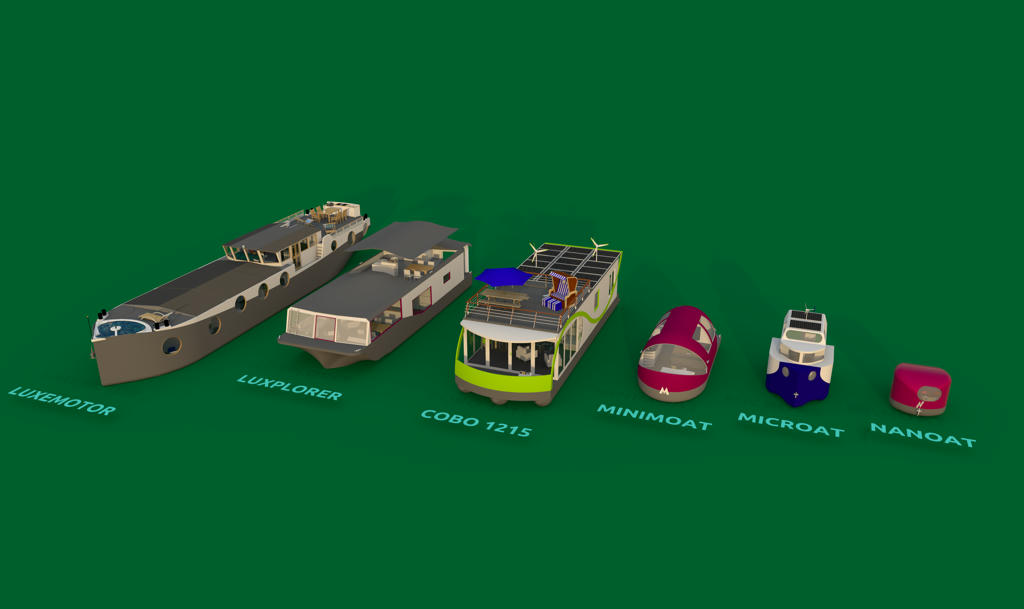 LUXPLORER
The LUXPLORER is a luxury houseboat for 4 persons. It's a tough one, with a steel hull and a heigh bow it can resist rough seas (but be sure you have secured the dishes...). But with it's draft of only 0.5m it can also explore shallow waters like small rivers, haffs or you can anchor right on the beach. It's height is chosen to fit under the old bridge of Capestang, so there should be no bridge over european waterways which could stop your travel.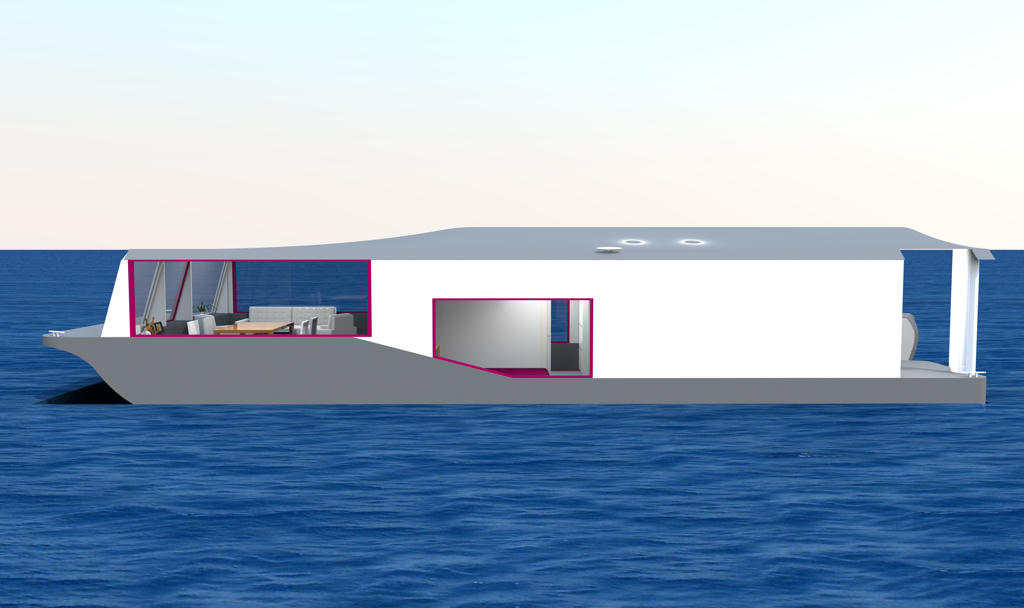 Side view with closed flybridge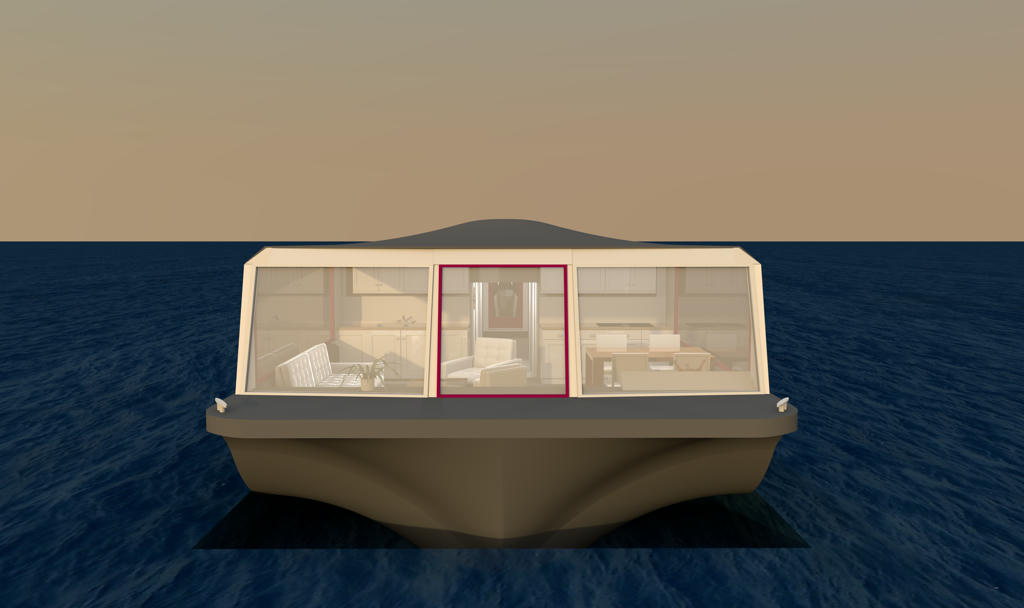 Front view - I should name it "Turtle Head"...

The LUXPLORER is about 15m long, 5m wide, has a draft of only 0.5m and a clear height of 2.82m with closed flybridge.
Like all my houseboats it has an electric propulsion and... it is 100% self-sufficient! That means, you do not have to care about energy, the pv in-roof installation (the dark grey roof should imitate the solar cells, because a texture does not look like it should) will generate enough electricity for all your needs. You do not have to care about drinking water, there are bio filters which clean the water better than 95% of what we call drinking water in europe. You do not have to care about grey and black water, there is a bio sewage plant which cleans your sewage so that it can be released into nature.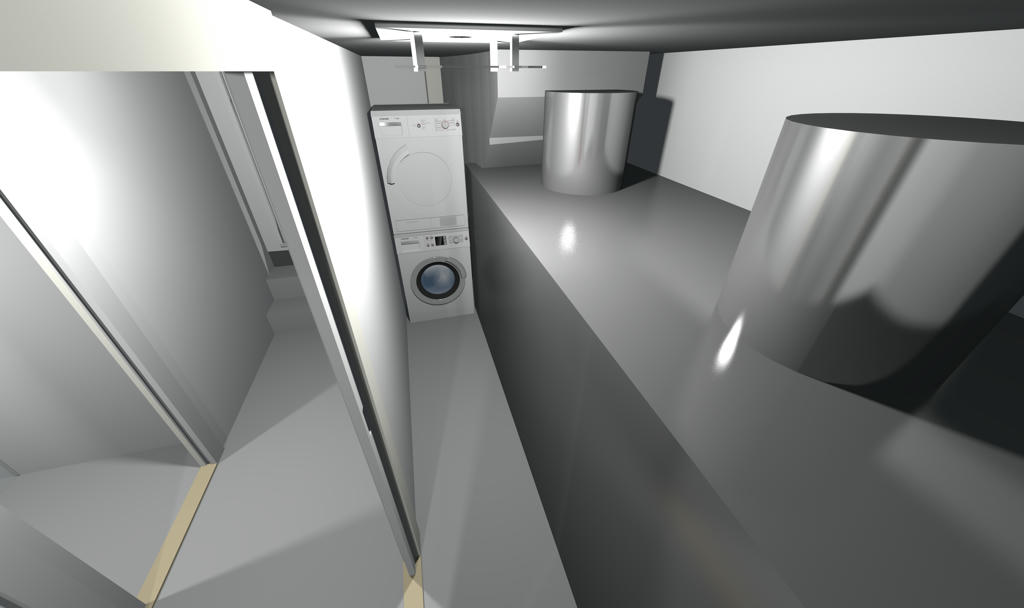 The shiny box with the two chimneys is the bio sewage plant

The LUXPLORER has two identical 2 persons bed rooms with plenty of storage, a bathroom with toilet, shower and a sink an in the front a big salon with an open kitchen and the indoor helm. At the back end there is a large storage room for bikes or other stuff and the staircase to the flybridge. On the flybridge you can find the outdoor helm, a big bbq and large space for relaxing...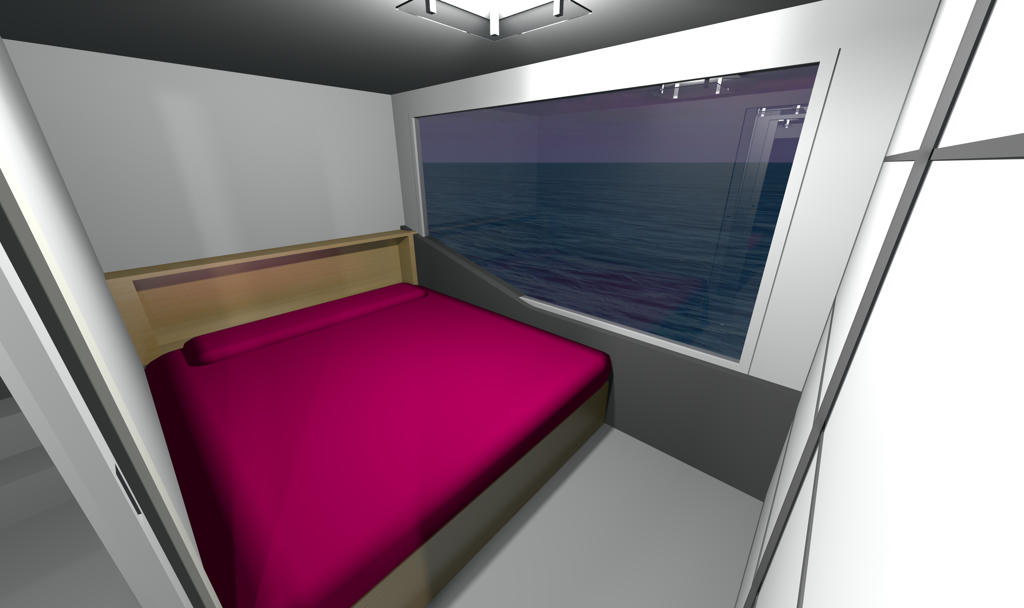 Bed room for two persons and plenty of storage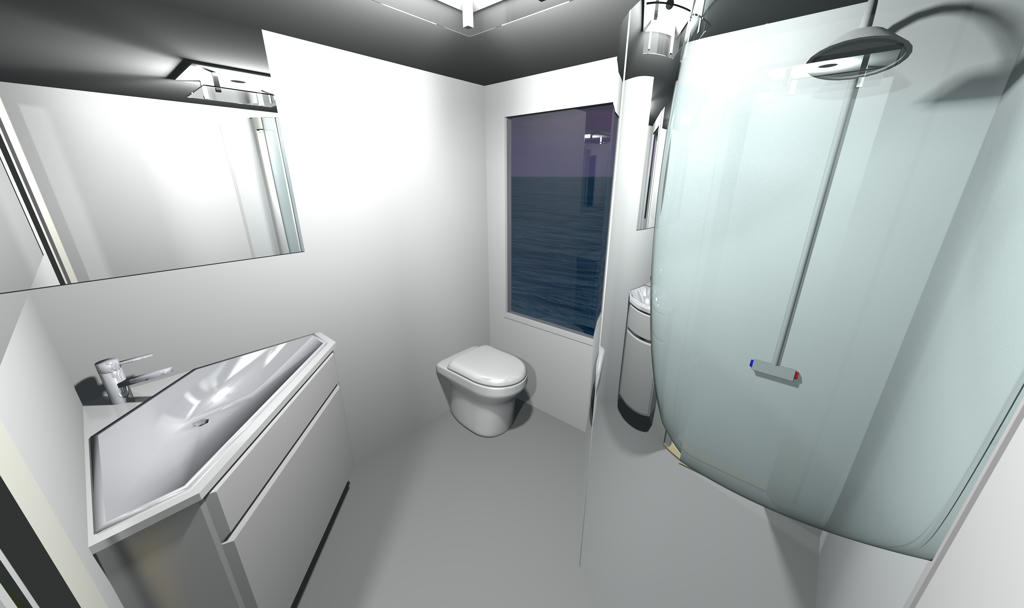 Bathroom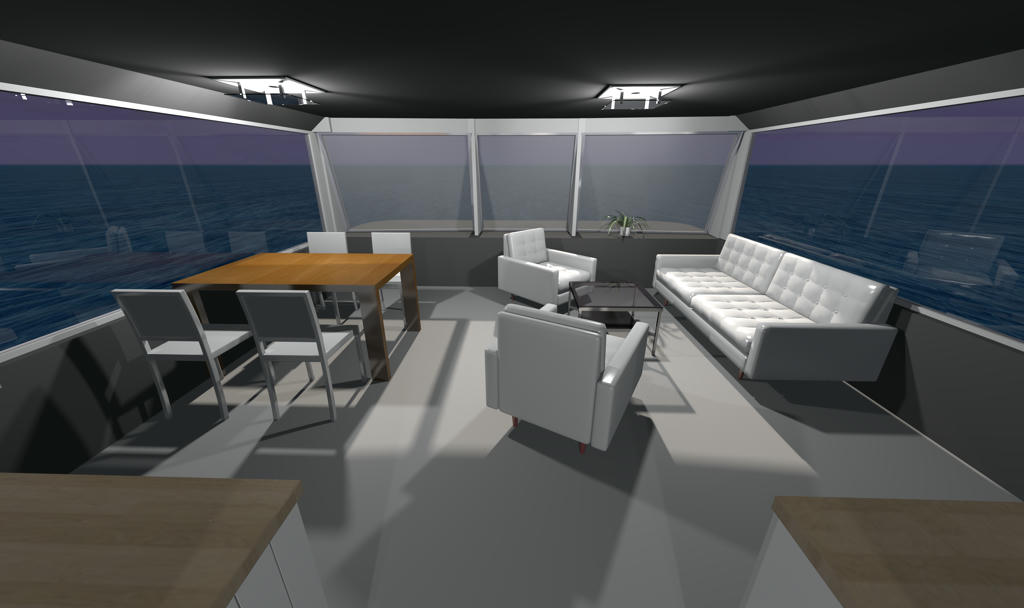 Salon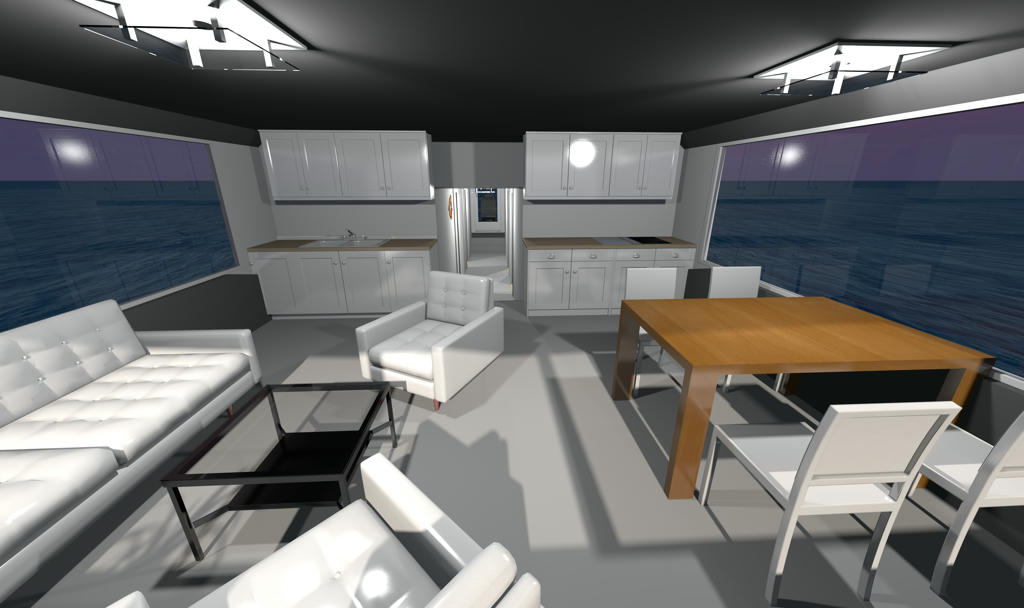 Salon with open kitchen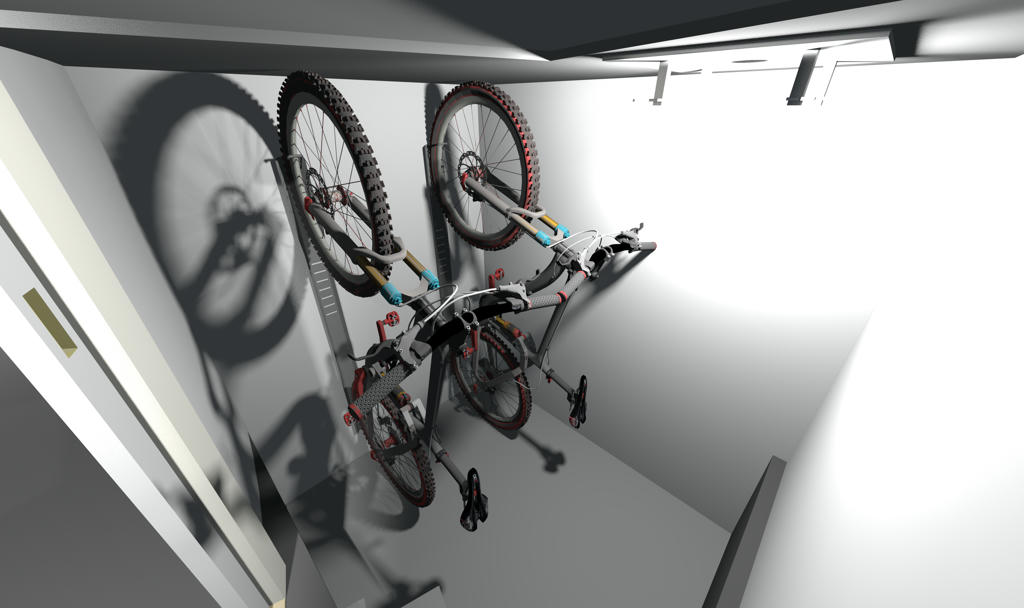 Room for the bikes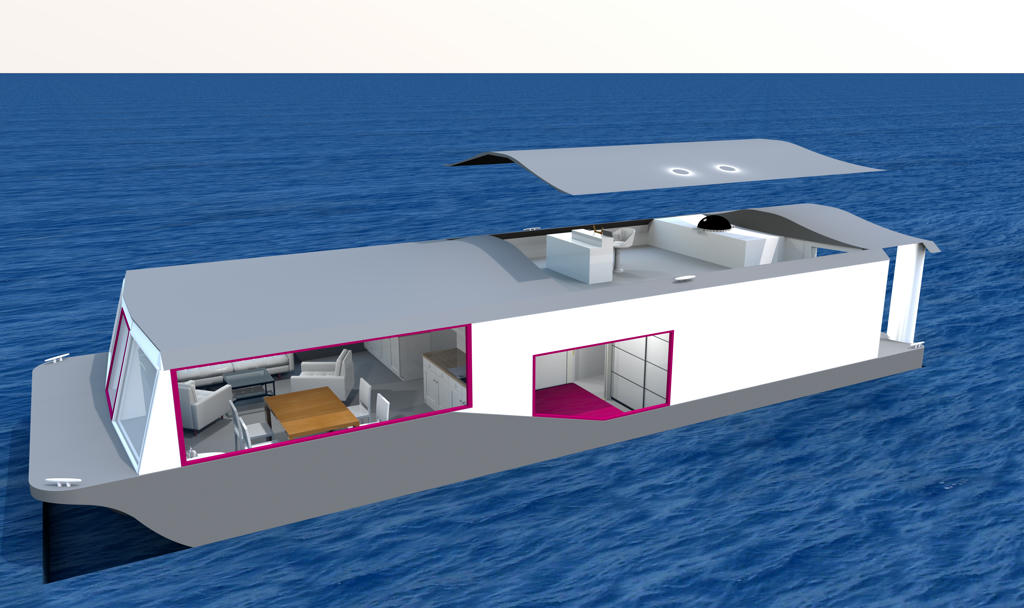 Open flybridge with outdoor helm and big bbq

There is al lot more to say about this beautiful houseboat, but I'm gonna stop here. Of course if you have some questions I will answer them.

Oh, i forgot the most important thing about the LUXPLORER - the price... it's a tip of about half a million euros...
----------------------------------------
Pascal

SH3D 6.4.2 / Ubuntu 20.04 (Mainline-Kernel) / Radeon RX580 / Ryzen 7 1800x