Re: For big family
East view: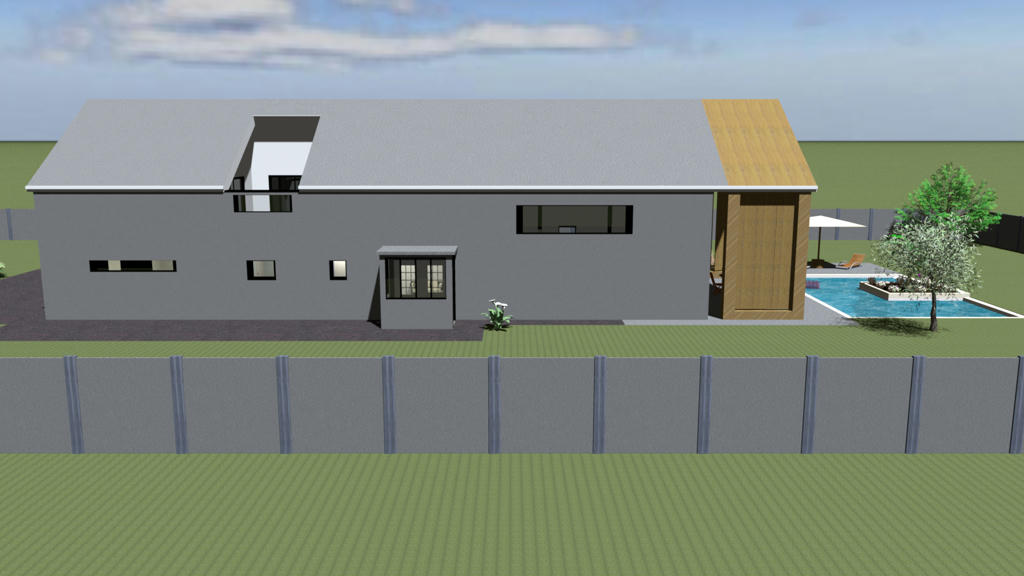 You can see (left to right) :
..Terrace on the upper level,
..The coverable entry,
..The big movable pergola (light wood),
..The new swimming-pool.

About the pergola :
..The entire structure can advance or back.
..The lateral walls can rotate to see the light or not.




----------------------------------------
only 6.1.2 and nothing else - W10 64b