Re: Small Family Home
I realized that I had only aerial views of the front and not one from the virtual visitor's point of view.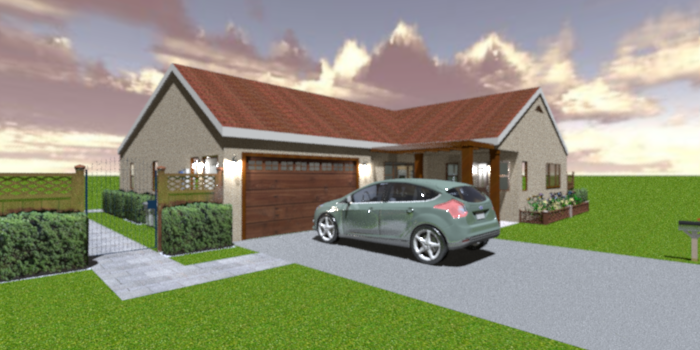 And I thought I'd take a picture of the side of the garage, as the roofing is asymmetrical.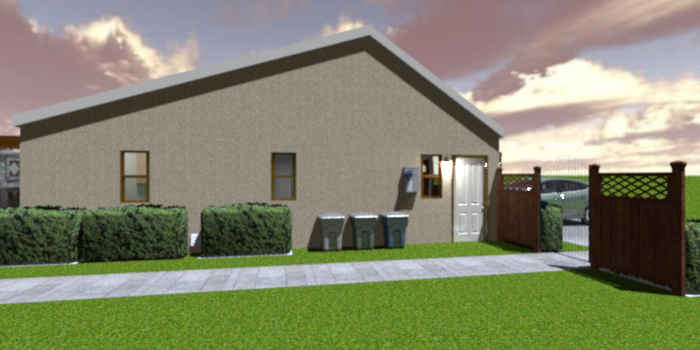 And I think I'll make an exception with this one, and actually take a picture from the hallway, basically to show off the ladder to the attic space.



----------------------------------------