Posted by bdfd at May 8, 2017 6:51:19 AM
Re: Machines of all kinds ...
1977... a woman, a spy and his car 'Lotus Esprit S1' in 007 - The spy who loved me.

Never seen before, an object under water...


To realize this :
-> sand on the floor,
-> a little silicone to doors and windows
-> and the gardener opened the tap without forgetting the fishes...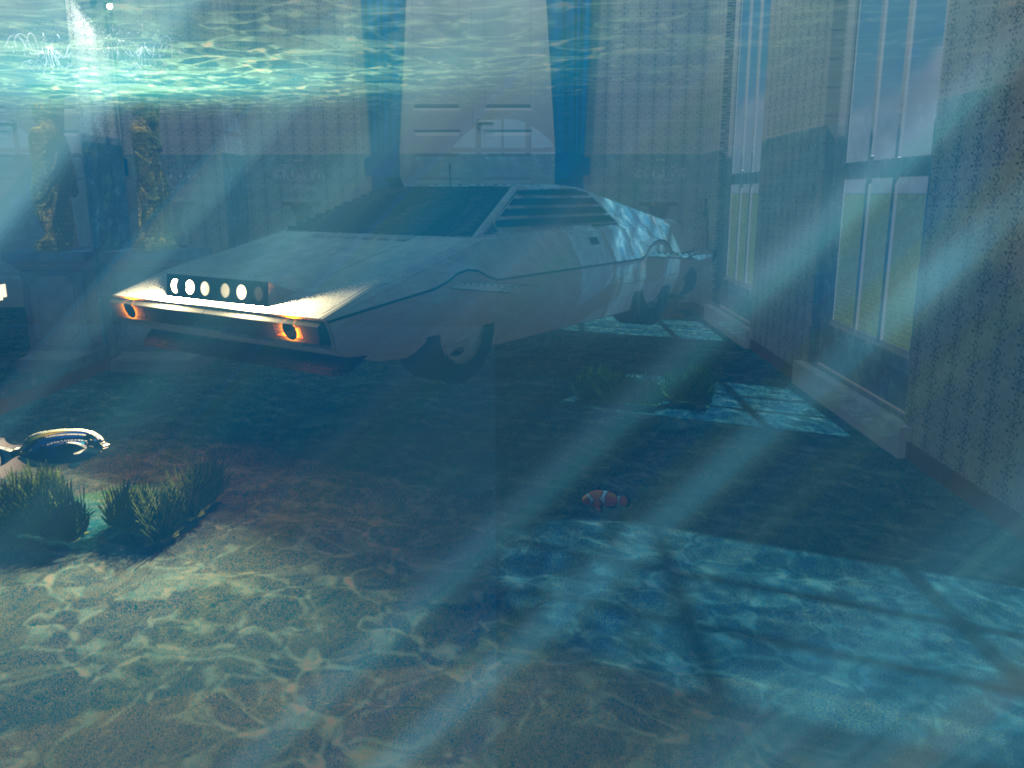 1024 x 768 in Q4 with R1.3.2 (AA:2/3, gI:def, dB/cP: 1/0, sS:glossy, nlfD/nlr: 250/1, f/sA:blackman/bucket, sbs=4) in 19 mn.

Did you see the light's effect and the rays of the sun ?

and the pursuit race is HERE.




----------------------------------------
only 6.1.2 and nothing else - W10 64b