Posted by Miker777 at May 6, 2017 1:26:27 PM
Re: My take on a ranch styled home.
Hiya
I have now remodelled both front and rear steps, glad the rear steps needed doing as, i think, the result is much better.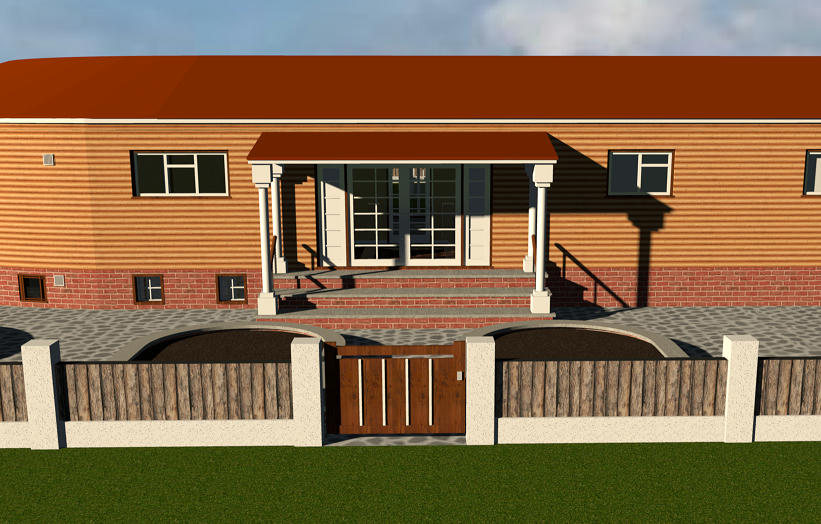 Retextured each "floor" component to the flooring pattern, and a wall, 1 inch lower, gives the timbers some depth.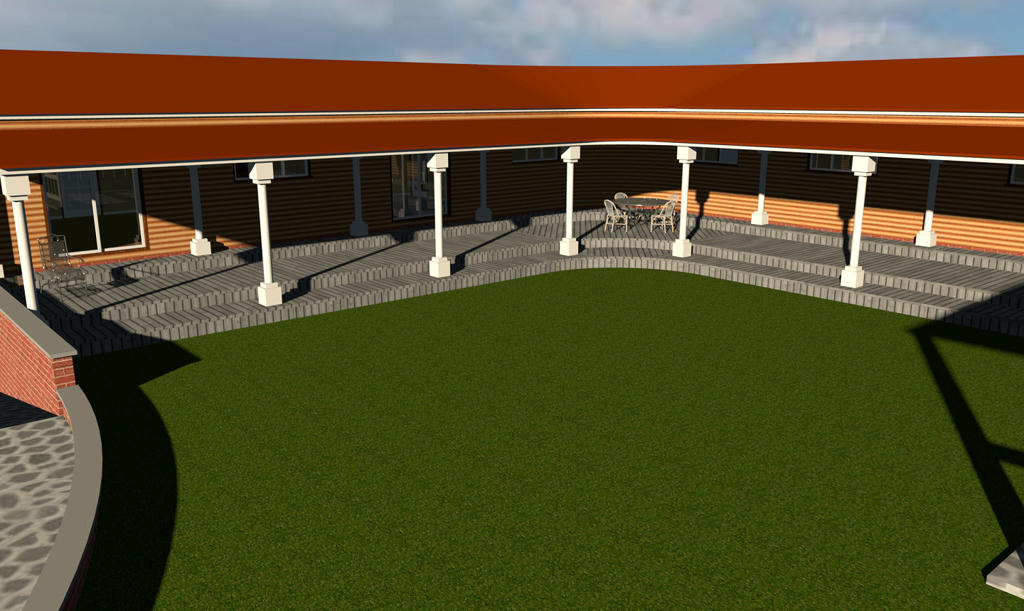 I now have somewhere to sit too.



Also added a gazebo, with a chimney to accomadate the BBQ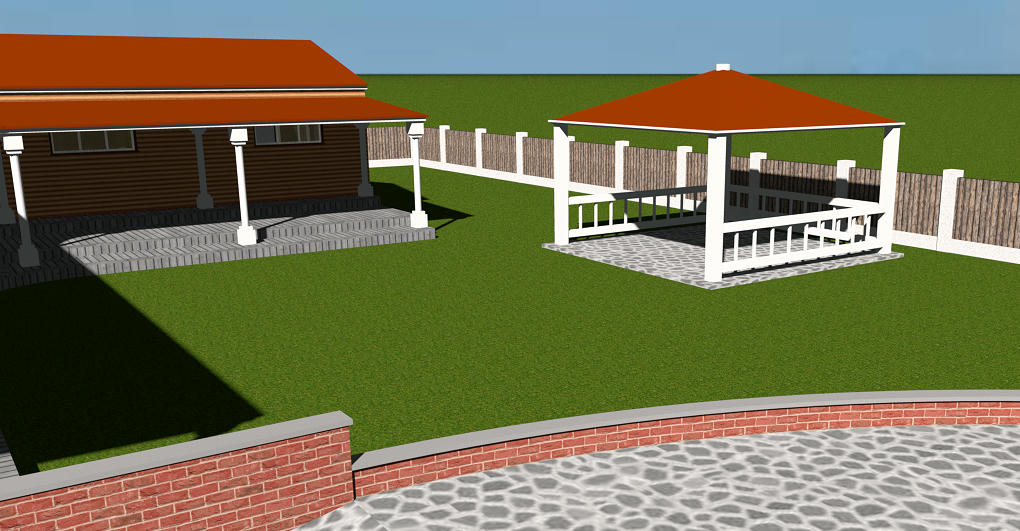 Mike