national geographic
Oh yes yes yes...new thread here....
Welcome to the story I created my way... This is not about creating beautiful buildings and houses.... This is the story mostly about rendering and photo editing....
This is the story about THE NATURE.....
Welcome to the tropical laguna with a lot of 3D trees /I use 373 trees and plant models now and I hope it's not finish/ some animals and biologists somewhere there in the forest....
So...the story started.....it is 8:00 AM and we are arriving to the heart of the mother nature. The only one way how to travel to this paradise is helicopter. And that's the best moment to create the very first picture of this paradise ....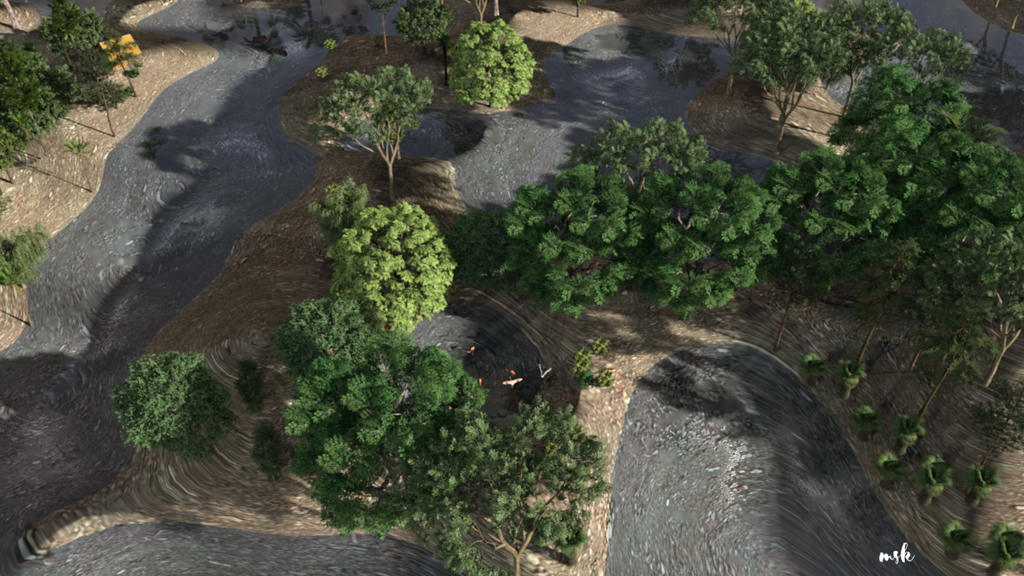 There's nothing to see... only chlorophyll,clear water and in the next picture in the morning sun we can see some fighting hippopotamuses and very simple central building for biologists here in laguna.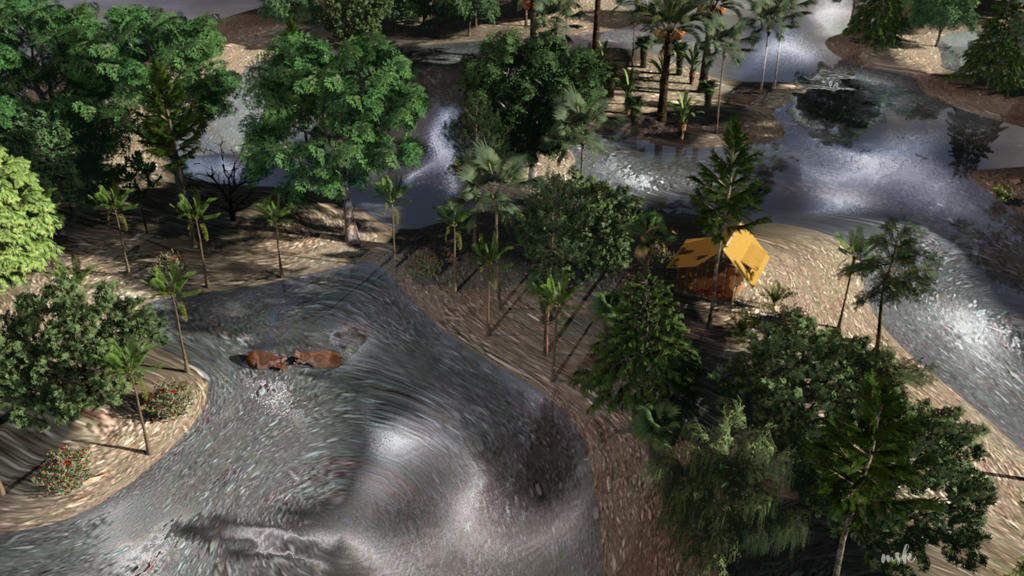 We alight and start to marching through the jungle to the simple central building we can see far away in the next picture... The forest scenery in morning sun looks magical...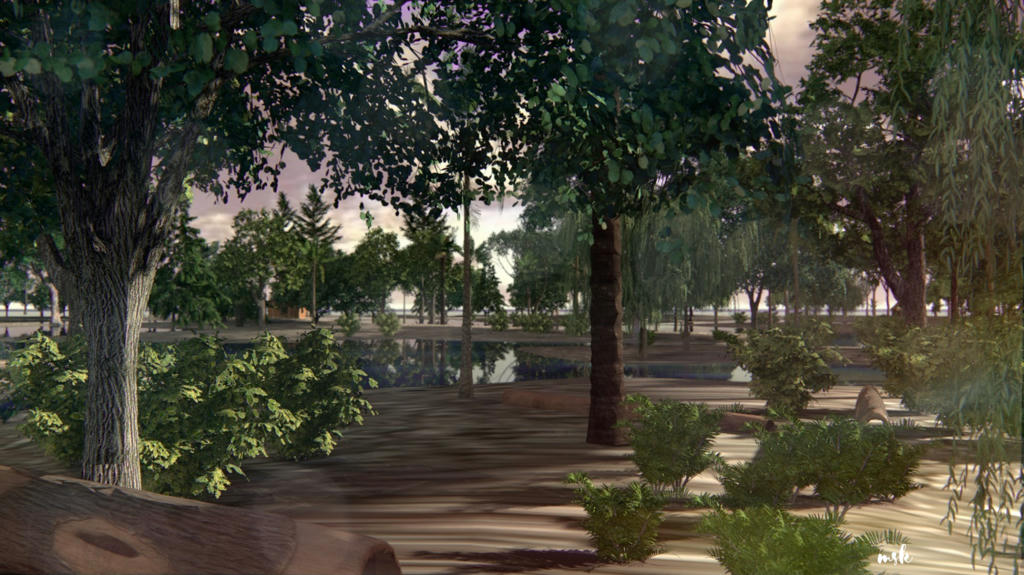 But what happen? We were not marching straight to the building but we wanted to see some beautiful fauna of this paradise. And we were lucky. We found small lake with some flamencos and big red crowned crane.... Oh where is my camera? I have to make the picture....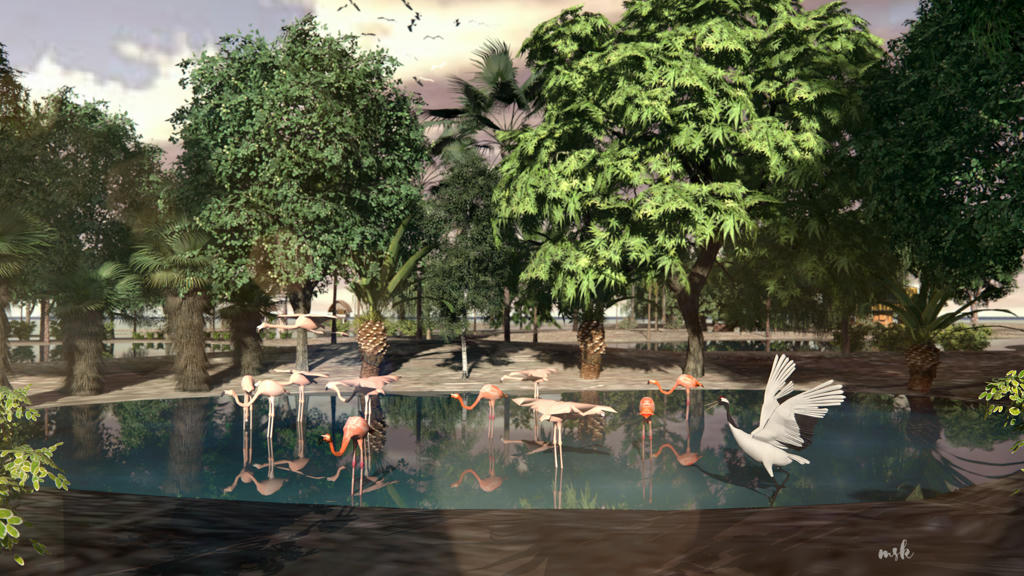 This was very amazing experience with wild birds but we spend a lots of time here. Look up to the sky. The sun is rising up...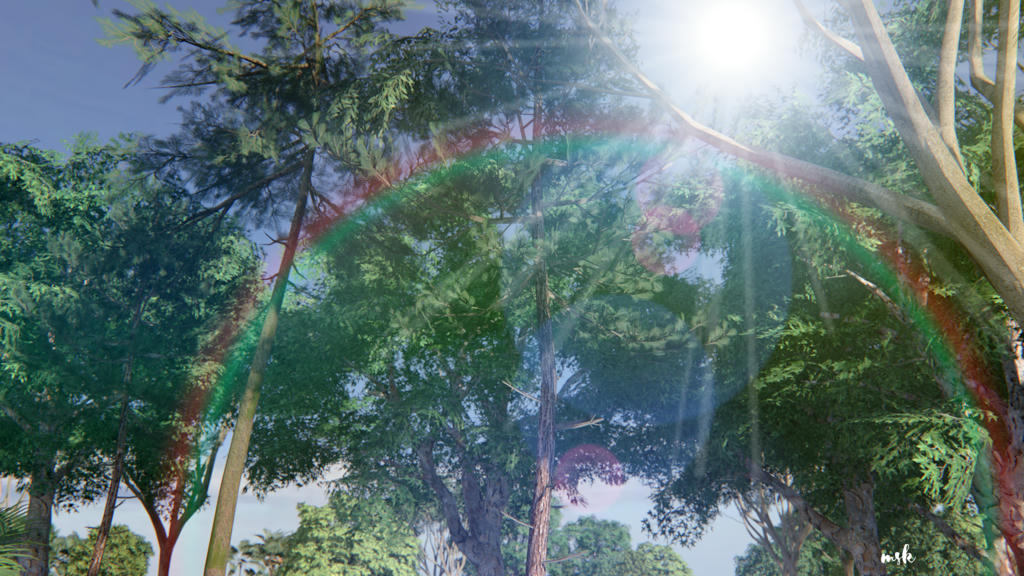 Thanks God we were not so far from our trip destination and the central building is really close.... Only to cross this bay...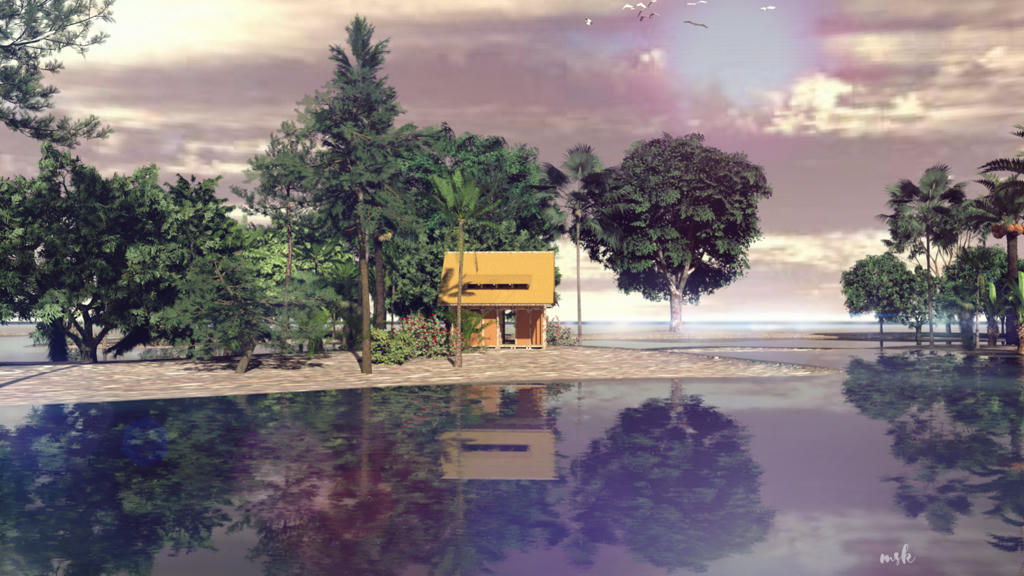 to be continued ...