Posted by bdfd at Nov 28, 2016 6:04:13 AM
Re: 2040 : Mars Two
D 253 - ED08

Thanks Lady Vero.



This is the last straight before returning to the base camp.
The path is sinuous towards the Taytay crater and the relief is steep and narrow.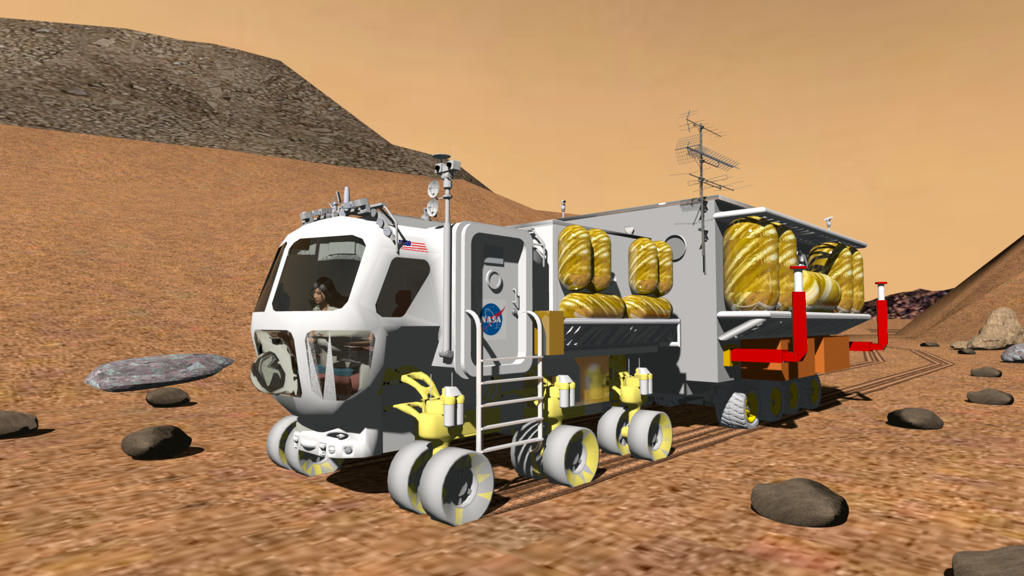 1920 x 1080 in Q4

You can clearly see the pilot of the rover : Cdr Sabrina Mitchell at the command.



----------------------------------------
only 6.2 and nothing else - W10 64b
Asus TUF Z390 , Intel Core i9-9900K (3.6 GHz) , Chipset Z390 Exp, RAM 32 Go DDR4 3000 Mhz, SSD M.2 512 Go + HDD 3 To,
MSI GeForce RTX 2080 8Go