Posted by bdfd at Nov 20, 2016, 7:04:08 AM
Re: Photo-video rendering plug-in
It's a good idea

but it's not finished because I saw 2 problems.



A. I downloaded the previous Tools R1.3.2 with parameters 1.3.1 in Tools menu.
=> Yesterday, I downloaded the new menu 'Photo-video rendering' and the old menu was always present.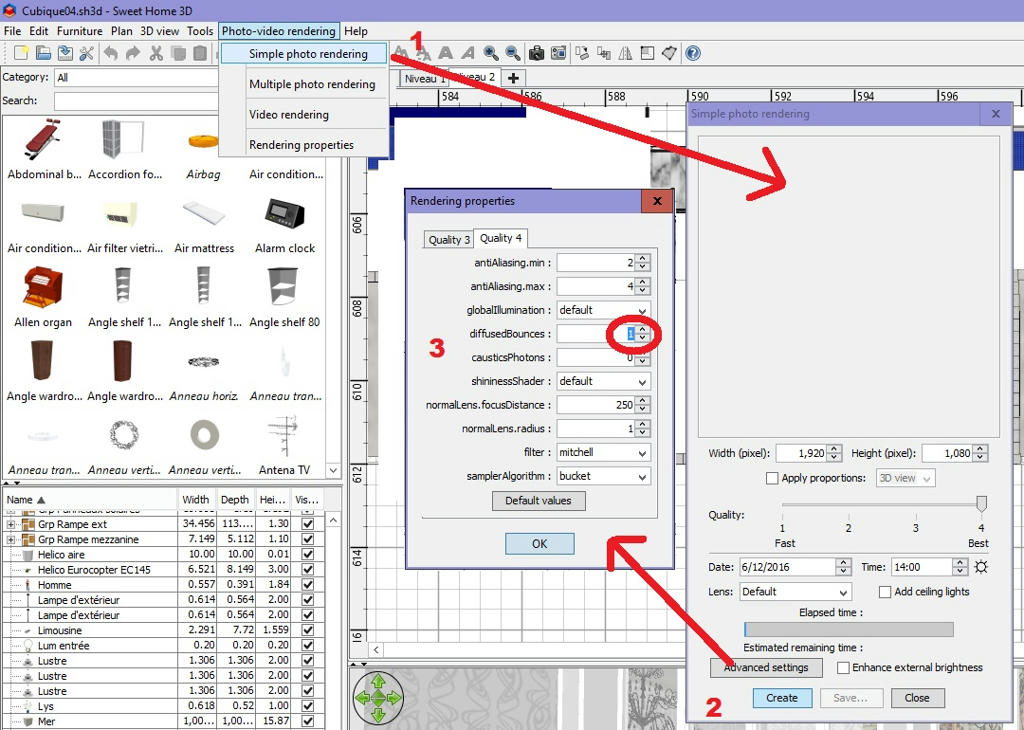 Why and how can we delete the old ?

B. Problem in parameters
When I use your new menu 'advanced settings', I cannot change value of DiffusedBounces (1 => 2) !!!
=> With the old menu it is possible.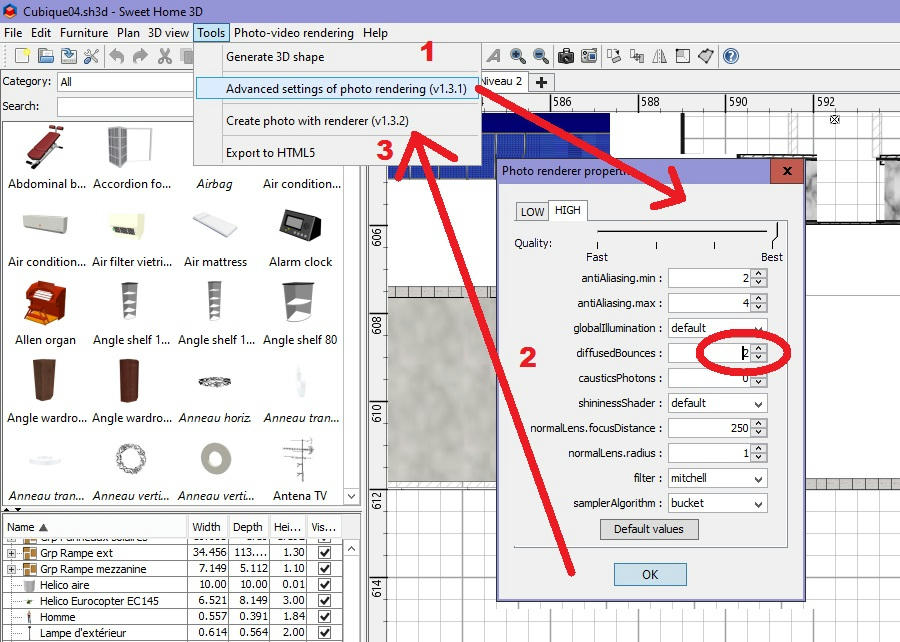 Is it a regression or just an oblivion ?
=> Can you evolve it ?

I think that with this kind of update, you must have a global vision and don't go too fast and I know that it's not easy...


----------------------------------------
SH3D 6.6 and nothing else - W11 64b
Core i9-9900KF (4.0 GHz), RAM 32 Go DDR4 3 Ghz, MSI GeForce RTX 2080 8Go