Posted by bdfd at Sep 10, 2016 3:28:57 PM
Re: For big family
Thanks Martin.



Looking at the new plan of the kitchen (by adding a bay window) I did a rotation of 20° to the left
of the central cabinet and table.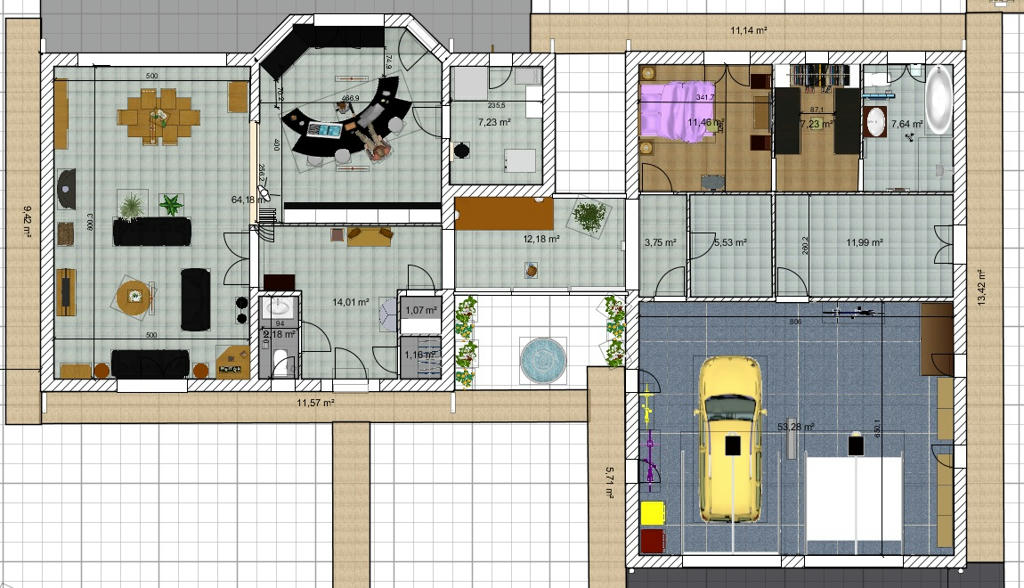 It allows for more space behind the chairs.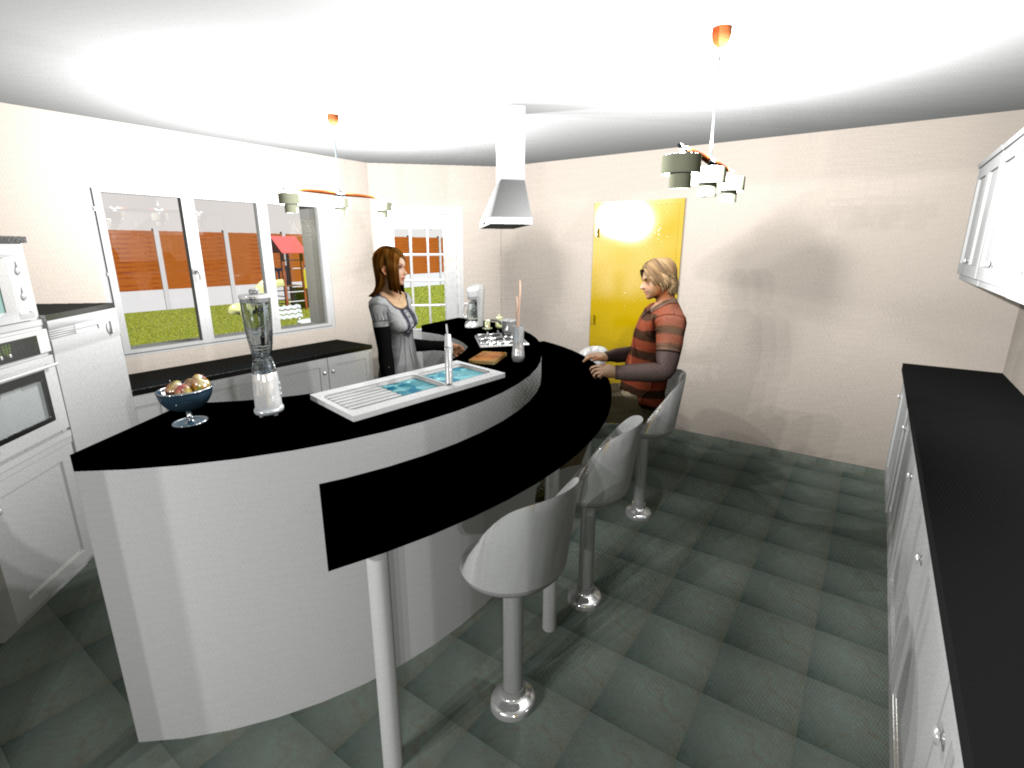 1024x768 in Q4 without R1.3.1

Everything is done to facilitate the residents (eg raising of the dishwasher behind Miss...)



----------------------------------------
only 6.2 and nothing else - W10 64b
Asus TUF Z390 , Intel Core i9-9900K (3.6 GHz) , Chipset Z390 Exp, RAM 32 Go DDR4 3000 Mhz, SSD M.2 512 Go + HDD 3 To,
MSI GeForce RTX 2080 8Go