Re: Sweet Home 3D 5.0
As upload service won't still be available on SourceForge.net before a while, I officially released Sweet Home 3D 5.0 files on sweethome3d.com tonight.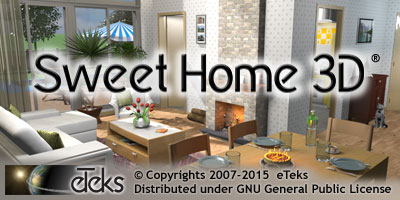 Released files will be copied at SourceForge.net, once their service will be back.

Note that the files I released two days ago were updated under the same name at 19:23 CEST on July 19, to fix a bug I found on the visibility of doors and windows in layers lower than the one they belong to. Sorry for any inconvenience redownload may cause.

Thanks for your tests and your great support!


----------------------------------------
Emmanuel Puybaret, Sweet Home 3D developer