During the past years, I've been working with Presenta Nova, a croatian furniture maker, to provide Optical Shop 3D to them.

Optical Shop 3D is a software based on Sweet Home 3D, that helps the customers of Presenta Nova try some arrangements with the numerous furniture models they make and sell for optical shops.
Optical Shop 3D is a solution very close to Sweet Home 3D able to show furniture prices and total price to the users.
Year after year, Presenta Nova and its customers use more and more this application throughout Europe and more recently USA. Here are a few nice images they rendered for a recent project.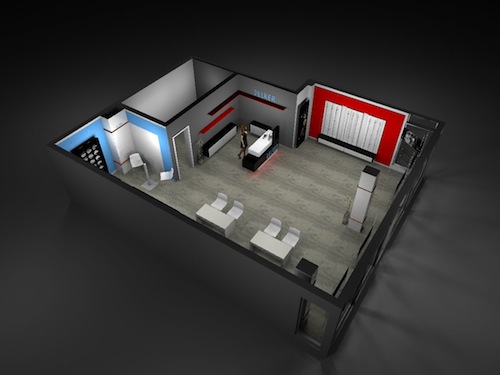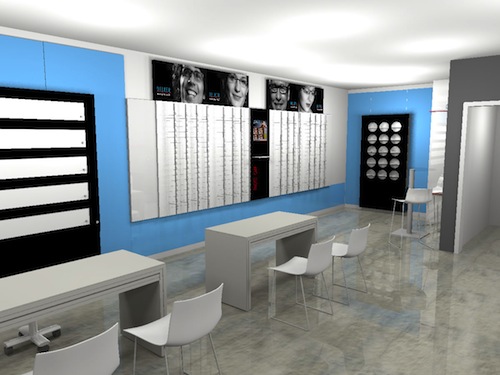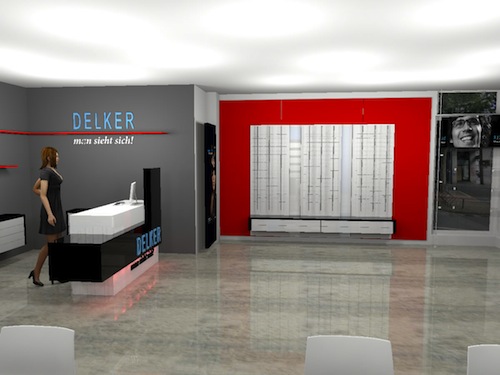 by courtesy of Presenta Nova
On behalf of Sweet Home 3D users, I'd like to thank Presenta Nova to have financed a few nice features of Sweet Home 3D shared with Optical Shop 3D, like the pan mode in the plan, the Furniture Library Editor and groups displayed as tree nodes in the furniture list.